Being a professional golfer sounds like the dream job for countless people. The weekend golfer has an excellent round of golf and then, being faced with returning to the drudgery of work on Monday, starts wondering if turning pro is for him. Oh come on now! One fairly decent round of golf does not a pro golfer make, and there are some huge obstacles to overcome on the way to the next Tour date.
First: Define What You Mean By "Professional Golfer"
To some people, the word "professional" is defined literally, as in: a person who earns money for doing something. To others, that word is more the athlete who is on golf tours playing in front of crowds and earning prizes. (and potentially money as well.)
If you simply want to earn some money, there are local tournaments that you can probably get into without a lot of issue, you simply pay your entry fee, fill out some forms and you are in. If the desire is more along the line of actually playing on the big named tours, like the US Open, for instance, then there is a lot more to the process.  And, just for the record, getting on the US Open is not as easy as the name would imply- there is a professional hockey player who has tried and failed several times, although he is an avid golfer.
The point here is simple, it takes more than just the desire to play to make it onto most big tours, and you might do better starting off with the smaller, local tours until you are nearly unbeatable.
No matter what level of tournament you are going to be looking at playing, the next step should be is to go back to the basics. Yep, you need to hire a pro and take some lessons. Unless your score is consistently in the 60's, you will need to work on your swing, as well as other aspects of your game right away. The problem here is unlearning any of the bad habits that you have picked up over the years and relearning proper swing.
After a golfer relaxes into his game, the proper technique and form tends to fade off a bit, as he makes some adjustments for his own body and playing style. That is all well and good for a round of golf with Chuck from accounting, but if you are looking to make it onto tournaments and intend to have any kind of success at all, then you will need to return to more solid, basic swings.
Remember the old saying that practice makes perfect? Get to know that phrase intimately. Sew it onto your golf bag. Embroider it on your socks. Use it as your personal mantra. You are going to need to log in hours and hours of practice, both on the driving range and on the putting green. Tournaments are filled with players that have made it because they are solid in both aspects of the game. If your longest drive is only one hundred and fifty yards or you can't sink a putt if people are looking, you are going to have some major issues.
Even the tournaments at the local club tend to draw in a crowd, so you are going to have to work on your stage fright as well. But for now, let's focus on your drive and your putt.
Your long drive is going to have to be at least comparable to your competitors (you did scope out the competition, right?) because you do not want to have to be playing catch up on every single hole. You also do not want to waste strokes that can be better used on the putting green, where you really can shine.
Of course, that brings you to the second part of the strategy – a stellar putt. If you can sink the majority of your short putts without difficulty, fabulous, but you still need to practice. If you cannot do it however, you really need to work extra hard. Many a tournament has come right down to that last putt – and if that is where your weakness lies, then I bet you can guess who is NOT going to win the tournament.
Before you sign up for a tournament, make sure of several things. Make sure that you are really ready for the additional sense of pressure that tournament play will give you.  Make sure that you can afford the entry fee. Make sure that your game is as tight as it possibly can be. And make sure that you relax. Regardless of the competition, golf is a sport, a game, and will not spell the end of the world for you if you lose. After all, there is always next year, right?
Playing with the Big Dogs
For the big dreaming golfers, there are only so many local tournaments that can be played before they start getting PGA fever.  There is no requirement of past tournament wins to get on a PGA tour, you simply must find an event and then qualify.
For the dedicated dreamer, er, golfer, there is a Qualifying school which is held each fall.  Q-School is comprised of six rounds of tournament golf that weeds out the weak and unworthy, leaving only a small handful of dazed and battered players clutching their newly won eligibility to their chests. If that thought does not scare the bejeebers out of you, then perhaps the entry fee will: it is roughly $3000. (That is the price of a small used car, by the way!)
Along with the Q-school entrants, tours are made up of the top 130 on the money list for the previous season.  So, if you are on the tour after Q-School, you have to buckle down and win every chance you have, making sure that at the end of the year, your total money earned is up there high enough to put you on that list. It does not matter if you are in that 130th slot, as long as you squeak in, you can remain on the tour. Fall below that spot and you are cut, buddy.
There is a way around Q-School however. Declare yourself a professional golfer, and hope to get invited to play on enough tours that you earn a special exemption. The same theory applies for this, though. You still have to earn enough to make it to the 130 list. Does this sound impossible? Two words for you to prove that it can be done: Tiger Woods. Yep, Tiger declared himself pro in 1996, was asked to play on a lot of tours and worked hard, cementing a spot for himself the following year.  (This is not the route most players will take to get on a PGA tour).
And Now: The Actual Training and Hard Work
Oh, stop groaning! You could have left well enough alone and used golf to relax, to network with professional contacts, and to exercise, but your competitive spirit kicked in and you chose to pursue tournament play. Now it's time to suck it up and get serious.
Golf is no longer fun, relaxing or simple exercise. It has now become hard work, grueling practice sessions and the eyes on the prize kind of dedication that will break the weak spirited. For the weeks leading up to the tournament, you will turn your body into a perfect golf ball-launching machine. You will turn your mind into the steel trap that can actually see the ball flowing through the blue sky, sailing perfectly onto the green.
You will eat, sleep and breathe golf and come game day you will unleash your perfectly honed game onto a not quite ready public! (Of course, this is where the sky would grow dark, thunder would rumble in the distance and you would throw your head back and bray maniacal laughter)
Equipment Checkup
The most important part of your golf game is you, of course. If you have any intention of remaining on a tournament or tour for any length of time, you must be at the top of your game, health-wise. That means that you have to be physically and mentally strong, and ready for anything. If you are prone to stress related illnesses, now is the time to get those under control. You do not want to have to pull out of a tournament with an "iffy" stomach or other ailment.
Find what works to keep you calm and focused.  Try to eliminate as much stress from your life as possible, stress can make you more susceptible to any germ or bug that is hanging around looking for a host.
Before you ever consider tournament play, you should make sure to schedule a checkup with your doctor, because you are about to embark on a journey of both mind and body. Consider a solid workout regime that will not only make you at your healthiest, but will improve your golf game as well.
Yoga is a good choice, not only for flexibility but also for better breathing. Weight training will strengthen bones and keep your joints loose to prevent stiffness. Add some jogging or race walking to increase your cardiovascular health as well.
For your next step, check your golf bag. Make sure that it is not so heavy that you cannot comfortably handle it for a full eighteen holes. Although you might be using a caddy for this tournament, you still want to know that you are able to carry that bag- now is not the time to use a behemoth. Use a bag that will adequately handle all of your clubs, plus the other necessities of your game.
Make sure that all of your chosen clubs are:
a) regulation
b) in good repair
c) the right clubs for the style of your best game.
Remember that you can only carry fourteen clubs with you, so do not waste one of those on something you will either not use or will be uncomfortable using. If you rarely draw a wood in regular play, then why would you lug one around in a tournament? Skip the sand wedge and other non-essential clubs; make everything in your golf bag count.
Be aware that some tournaments will supply the balls that you must use for the duration of the round; you do not want to be disqualified on the account of a ball. If the balls are not supplied, then make sure that you use balls that are considered legal for the course. Check with tour officials to find out all of the rules, and ask questions about anything that you are unsure about.
The Championships and Tours
Golf has four big-time championships, usually referred to simply, but with due reverence as "the majors".
These are:
The Masters at Augusta National Golf Club
The U.S. Open
The Open Championship
The PGA Championship
Of course, these are not the only tournaments that golf enthusiasts will follow, and the Ryder Cup and President's Cup team competitions are important considerations as well. Winning one of these tournaments will boost a player's standings, entitling him to bigger sponsors and virtually insuring him a spot on the roster for the following year.  World-class competitors vie for their spots on the PGA tour, and every cent can add up fast.
Each championship and tournament has its own individual personality and some golfers will fear one and worship another. Among the interesting facts: the Masters is the only of them that is played at the same course every single year. The others move around, with some choosing the most notably difficult courses.
The U.S. Open is one of these that chooses the roughest courses and has some of the tightest exemptions of any, so even some well known professional golfers must get in by virtue of qualification. Some golfers try and fail to make this tournament year after year.
Of all of the majors, only the Open Championship is not played in the United States, instead it is played on a links style course in the United Kingdom. In fact, the Open Championship was once largely ignored by American players, as they complained that the travel times were a detracting factor, but times have now changed, and today it is considered one of the most prestigious of the majors to win. (It is, after all, the oldest of the competitions.) The Open's field is filled with the top world competitors as well as local golfers.
The Ladies Get their Chance to Shine
The ladies get the distinction of being the first in the world of professional golf to have a playoff system. The LPGA's playoff winds up with the ADT Championship that features players from the two halves of the golf season. Fifteen women plus two wildcard spots will compete in this Championship, vying for the largest prize in women's professional golf. ($1 million)
To get to this event, qualification can come in one of three ways: win a designated "Winner's Event, earn the required points during one or the other half of the season, or earn one of the wildcard spots.  The winner events are those that are official LPGA tour events, offering a purse of two million dollars or more. Winning one of these events earns automatic ADT Championship entrance. (Golfers are not required to become a LPGA member to qualify and play in the ADT Championship.
The second option of getting onto the ADT Championship is through accumulated points. Those points are given by: one point for every dollar earned at what are deemed official events. This option is reserved only for LPGA members and therefore, only members can enter the ADT Championship using points.  It should be noted that points do not "rollover" from one half to the next. At the end of the first half, the points go back to zero and the golfers must start rebuilding their standings.
And finally, the wildcard slots are decided after all of the other slots are filled. These slots are chosen from the top qualifiers on the money list who are not otherwise already in the Championship.  Making it to the ADT Championship insures not only a shot at the largest first prize in women's golf, it is also a chance for the women to shine in a tournament every bit as prestigious as the men's.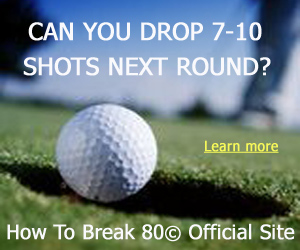 The ladies face off in three days of playoffs, with a fourth day as a shootout. The players are whittled down to sixteen after the first thirty-six holes on the first day. The third round sees the players all start with a fresh scorecard, and is played in groups of two. The second cut is after fifty-four holes, which cuts the players to half. The final round is again, with a fresh scorecard and is played in groups of two. Lowest score earns the highest prize in women's golf. Sounds pretty sweet, right?
And Now, The Champions Themselves. Ladies First
Annika Sorenstam and her sister Charlotta both began golf careers and soon became members of LPGA tours. Annika began at the age of twelve and turned pro in 1994. The following year she won the Athlete of the Year award in Sweden. Annika has been named the Golf Writers Association of American Female Player of the Year four times, (1996, 1997, 2000 and 2005).
She also has won seven ESPYs, won the March of Dimes Woman of the year award, (2003). Annika also holds the distinction of being one of few people to qualify for the tour on her very first attempt.
Before turning pro, Annika won the World Amateur Championship in '92. She won seven titles during her college days at the University of Arizona.  She earned the title of NCAA Player of the year, an honor she shared with Kelly Robbins.  Once she turned pro, Annika kept right on winning and earning titles, reeling in the Rolex Rookie of the year with her three, top ten finishes. Annika actually played in a number of tour events before joining the LPGA with earnings near fifty thousand dollars for that year.
Some stats to consider: Has nearly seventy career victories to her credit. She has had ten majors' victories, and is the LPGA's top money earner with an astounding $20 million plus. Annika has had three holes in one since her LPGA career began and her lowest career round was a startling 59.
Michelle Wie
The talented young golfer will soon take the golfing world by storm.  Michelle won the U.S Women's Amateur Public Links in 2003, making her the youngest to ever do so. She made her way to the pro world at the young age of 13 and showed up in the final rounds of the Kraft Nabisco Championship that same year.  She has proven herself to be remarkably powerful, with an average drive distance of around 280 and with her height (she is already over six feet tall, with probably at least another inch or so of growing to do) she is only going to get stronger. Remember, the taller people have a longer arc during their swing, making for easier, harder hits.
Michelle turned pro in two years after her first competitive win, (in 2005). Wie's interest in golf began when she was only four years old and was proving how good she really was by the age of eleven.  Her most recent appearance has been at the Qualifying Tournament in 2008 where she proved herself ready for the pressures and expectations of the professional golfing world.
Stacy Lewis
Stacy is the future of golf, although she is actually older than Michelle Wie. A champion in her NCAA field, Lewis has only recently turned professional and has already started in the winner's circle right out of the gate. Of the six events that she has played, she has had two top ten finishes and a single top three finish, finishing tied for third at the U.S. Women's Open. Her golf earnings are just under a quarter of a million dollars for her first professional season. The Texas born young woman is sure to become a regular fixture on the LPGA tour in the coming years.
And Now, The Men:
Tiger Woods
Tiger Woods
began golfing almost as soon as he could walk and even putted against legendary Bob Hope when he was two years old. Tiger won several amateur titles before turning pro in 1996. The following year he won the Masters. Not only did Tiger win, he set records and broke color barriers to do so. (He was the first African-American and youngest player to end the tournament with a score of 270.)  From there, Tiger took the golfing world like proverbial prey- there were more records to shatter and more fences to knock down as he blazed the trail for those that would follow behind him. His multiple wins per golf year and record sports titles have made him one of the most successful, popular players in any sport, worldwide.
Woods will be the first player in golf or any other sport to net over a billion dollars and he looks to continue his winning ways after recovering from knee surgery, along with time off to bond with his second child.  Tiger is sniffing behind Jack Nicklaus' all time record for win after earning his fourteenth major title.
During his recuperation period, Tiger will continue to be active in the golfing world by serving as the host for the PGA Tour co-sponsored event, the 10th Annual Chevron World Challenge, which is also being sponsored by Bank of America. This event will benefit the Tiger Woods Foundation and features some of the world's greatest golfers who play the charity event by invitation.  Played at the Sherwood Country club in December, the sixteen member field begins with the top twelve world ranked players and is rounded out by four given special exemption.
While no one can really say how long the actual recuperation will be for Tiger Woods, one thing is absolutely sure, once he feels that he is ready, he will be back on the links, charming fans and striking terror in the hearts of his competitors.
To read the latest news about Tiger Woods go to his site here – About Tiger Woods
Vijay Singh
Vijay means "victory" in Hindi, and with his winning ways on the golf courses, it was certainly prophetic. Born in Fiji, Vijay has had nearly fifty championships, twelve in European tours and over thirty on the PGA. He has made the International team for the President's Cup six different times, and has been the PGA's top money winner twice.  He currently holds a record that the younger golfers can certainly aspire to: he has the most PGA tour wins after reaching the ripe old age of forty. That record had previously been held by golf legend, Sam Snead, but Singh took the spot during the 2007 season.
Perhaps the best season that Vijay Singh has posted was 2004, when he wound the season up with nine wins, eighteen top ten finishes, the Vardon trophy and title of top money earner for that year. All of this for a golfer who had turned pro in 1982 and won the Malaysian Open in 1984.  The following year was one that Singh would rather forget about after being accused of cheating and ended up suspended by the Asian tour.
Singh did work as a golf pro while in Borneo but still found the time to continue playing. He has won tournaments in no less than fifteen countries. Three years after the suspension, Singh joined the European Tour and remained there for five years. His leap to the PGA was successful and in 1993 Singh was named the Rookie of the Year. It would take another seven years before Vijay would earn his first Master's title.  He would continue to match and overtake records, including being one of only six players to tally nine or more wins in a single season, and was also the first to earn ten million dollars in a single season.  Vijay earned top world ranking in 2004 following his career high year.
Like many successful golfers, Vijay has a charitable foundation that bears his name and provides assistance to women and children.
Mike Weir
Canadian born Mike Weir earned the Rookie of the Year title from his country's tour in 1993. He had previously posted wins in amateur competition in Canada in 1990 and 1992. He would go on to win the PGA Tour Q-School in 1998 and then would win his first tour title the next year. His win would make him the first Canadian to win since 1992 and the first to do so on native soil since 1954.
Following his first big win; Weir would follow up with a win at the final event of the season topping players that included Vijay Singh and Tiger Woods.  The 2000 season would see him at number six on the money list and just out of the top twenty in world rankings.  That season would also mark the first time that a Canadian appeared in the President's Cup. Weir also won the Canadian Press Male Athlete of the Year award for that season.
Weir continued to play well, including being bumped up to the top ten in the world rankings in 2001, the year he found his first victory on American soil. In 2004, Weir was named one of the winningest left handed players in tour history with seven- he has to catch up and pass Phil Mickelson who has twenty two wins in this category.  Weir continued to win and move up in both rankings and the money list while also working on charity events and his own foundation.
Weir will appear with Vijay Singh and other top ranked players in the 10th Annual Chevron World Challenge that is cosponsored by the PGA and the Bank of America.  The 2008 event will be hosted by the injured Tiger Woods.  Weir is also involved in the Mike Weir Foundation that along with the Children's Miracle Network and the National Golf Course Owner's Association of Canada is working to earn ten million dollars for children's health care.
The Other Option: Being a Golf Pro
This guide began with a few key ideas of how to become a pro golfer, but will conclude with a few words on how to become a golf pro. I know, you are scratching your head and trying to figure out what the difference is.  The difference is mainly in the realm of potential money and travel- if you are a professional golfer, you travel to where the tournaments are, and in return have the possibility of scoring some major prize moneys. On the other hand, the golf pro usually stays with the one course that he is employed by and earns a respectable, reliable salary.
The pro golfer has to rely not only on his talents and natural abilities, but the luck, the course he will be playing on and the field he will compete against. Do you really want to pit your ability to feed your family against Tiger Woods?
The golf pro has to have a solid game at all times, he is going to be giving advice to others after all, so golf time is usually part of the salary offer. There might be an incentive to gain more education, so that you can better help choices in the pro shop. With many golf courses offering lessons, the golf pro becomes an integral part of the new golfers experience at the course. The private courses thrive on their members, so anything that they can do to keep their members, new and old, happy they will be more than happy to do.
Golf pros sell lessons by being golf smart, personable, and paying attention to the person that they are working with. Some education or natural ability in communication skills is almost as important as the ability to sink a fifteen-foot putt.
They say that those who can't teach, but in golf that may not be as true. Nobody wants to learn the fine art of an effective swing from someone whose swing looks like a rusty gate. There is nobody that will return for a second lesson from a golf pro that only barks orders and directions but never gives any demonstrations at all.  The possibility that he cannot perform the simplest golfing task may explain why he is a golf pro and not a pro golfer, but it really shouldn't. The golf pro should be not only an excellent teacher, but an excellent golfer as well.
The golf pro should not only be well versed in the game itself, but should be adequately able to help his students choose the best equipment for their body types and games, as well as teaching them the rules of the game. Simply suggesting that someone picks up a book and read it is not equivalent to teaching and is nothing more than lazy. You are earning some fairly decent money to play a game, after all, and not even competitively!  The golf pros that earn the best reputations can make anywhere from $25 an hour all the way up to $350 an hour for. Each student should make sure that he is getting the most out of his money by keeping some key tips in mind during each and every ultra expensive lesson with the local golf pro.
These tips include:
1) Pay attention.  Although it should go without saying, there are those that will get all of their gear together, head out to the links with their golf pro and then woolgather and daydream. Advice is missed, along with amusing stories about the pros former glory days, good stuff that you are paying really good money for.
2) Take criticism with good graces. You are paying money for these lessons, and of course you are not going to be good right off the bat, which is why you are taking lessons in the first place. Let the pro tell you what is wrong with your swing or other aspects of your game and then allow him to tell you how to fix it. If he says that you need to work on the long ball, then do so. The pro will make his recommendations after watching your game in action- and then it is your move. Whether you actually take the advice that you are given is of course your own business, but it is really in your best interest.
3) Follow through with reasonable recommendations. If your golf pro suggests that you go to the driving range and blast fifteen buckets of balls without stop, that is unreasonable and you would be well within your rights to not only disregard this advice, but to fire that pro. On the other hand, if what you are told is reasonable, then you should definitely do what you are asked to do.
4) Challenge your golf pro when you feel that you are ready to do so, which should also mark the end of lessons with him. If you are confident enough in yourself to take on the pro in a round of golf, then you have either improved your game by leaps and bounds, or you have lost your mind! Judge how well your lessons are going by how you fare. If you win or at least come within a comparable score of the pro, then you no longer need lessons and you can now consider yourself a "golfer". If you are humiliated at the end of the round however, you should accept that you would either need a few more lessons or the possibility that golf is just not your sport.
Many people will try to learn golf on their own, either just by trial and error or with books and videos. Although the books, videos and online tutorials are a great way to start, they do not always give the most detailed examples of the subtle nuances found within the game of golf. Reading the words will not always give you the real feel for how to hit your way out of a particularly nasty dogleg, but a golf pro can not only talk you through it, he can show you if you and need to see it in real time.
Along with skill, and the need to teach great golf to the people he works with, a good golf pro will need:
1) Patience. Not everybody can get all of the steps to the golf swing in one or two lessons. Some people will require an afternoon just working on grip and stance before they hit ball one. A good golf pro needs to realize that and adapt, adjust and accept.
2) A good sense of humour. Golf pros are going to be dealing with any number of personalities during the course of their day. If they are going to be grumpy, downcast and sour, they will not only have a problem teaching anybody anything at all. This pro will also find it hard to get any repeat customers.  Smile, tell a friendly joke or two and try to be as pleasant as possible.
3) Language that is suitable for a player at every single level- if you know that you have a brand new golfer on your hands, a good golf pro will not pull out the golf slang and terms that are not common knowledge. On the other hand, if you know that you are refreshing the game of an established golfer, the pro should not try to dumb things down.
4) A golf style and method of teaching that can be adapted for just about anybody, but one that the pro truly feels strongly about. Trying to teach something is hard enough, but if that something is not your style or winning over your own confidence it will be nearly impossible to teach it to anybody with any kind of conviction.
5) And finally, the good golf pro has the mindset that this is the most important person on the course at the moment. That's right, the student is more important than the teacher, or the other golfers around them. The good pro must be able to leave his ego at the locker room door and give up his near miss at his last tournament. He cannot get hung up on the fact that he was competing with world-class players and celebrities. Those days are gone, in many cases, for good, and it is not fair to allow those memories to interfere with teaching. True, it is not the same as teeing up against Vijay Singh, but it is important to the student, so the golf pro should make these lessons a priority as well.
Whether you are working toward becoming a professional golfer or a golf pro, the same principles apply. Work hard at your game, and keep your body in peak condition. Always make sure that you are using the best equipment for the game, but keep within regulations for the course or tournament that you are playing on. Practice makes perfect, but make sure that you do not allow yourself to get so uptight that you no longer enjoy the game at all.
And finally, remember, winning is not everything. Golf is a game, first and foremost, and except for the upper elite of the world, will never be the key to your fortune and fame. For every Tiger Woods or Vijay Singh, there are twenty others who failed to make the cut for the local tournament. Set your goals, set them high if you would like to, but make sure that you do not get so caught up in attaining the goal of becoming a professional golfer that you do not remember what you started golfing for in the first place.
Back To The The History Of Golf